Every day, people of all ages and walks of life choose to have facial plastic surgery.
Learn More

As time passes our skin shows the natural, inevitable signs of aging  
Learn More

Welcome to Profiles of Beauty Website
Once a luxury of the rich and famous, plastic surgery is now part of our everyday culture and is more readily available than ever. From the subtle changes produced by BOTOX® and JUVÉDERM®, to the more dramatic effects of rhinoplasty, plastic surgery is now more widespread than ever.
Your appearance on the outside can have a tremendous impact on how you feel on the inside. Changing your physical appearance can dramatically affect your self-confidence and self-esteem.
Dr. Rakesh Patel is a board certified facial plastic surgeon specializing exclusively in facial plastic surgery. His extensive training combined with his personal touch yields natural results. The final outcome is both beautiful and functional.
Dr. Patel performs a wide array of both surgical and non-surgical cosmetic procedures. Click the link below to learn more about the procedures performed by Dr. Patel.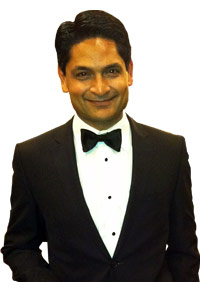 Learn More about FAQs.
Click Here